The advantages and disadvantages of doing your shopping online
There is no doubt that online shopping is a great boon for people, especially in these busy times. There is so much pressure at work and from home life that many people do not feel as though they have the time to do their shopping. If you happen to work during the times that the shops are open and you don't have the opportunity to get away, you can find yourself hugely frustrated in your attempts to carry out your shopping. This is where doing your shopping online has a number of benefits.
Comfort and convenience
It goes without saying that the major advantage of shopping online comes with the comfort and convenience of it all. Why brave the weather conditions and battling through other shoppers only to be served by a shop assistant who is surly and of no help at all? When you buy online, you can do so from the comfort of your couch, your bed or anywhere you are with a device that lets you get online and an internet connection. There is no need to worry about finding a parking space or dealing with public transport when you shop online.
Online stores are open 24 hours a day, which should ensure that no matter when you have spare time, you will have the opportunity to look for the items that you need. This has been a huge boon for many people and it remains the number one advantage of online shopping for many people.
Often cheaper
Another great advantage of online shopping is that it is often cheaper. Online stores don't have to pay rent and rates for a shop on the High Street or in a mall. There is also the fact that they don't need to pay for as many employees. All of these factors provide companies with cost savings and in the current economic climate; it makes sense to pass these savings on to customers. This is why buying online is often cheaper for many customers.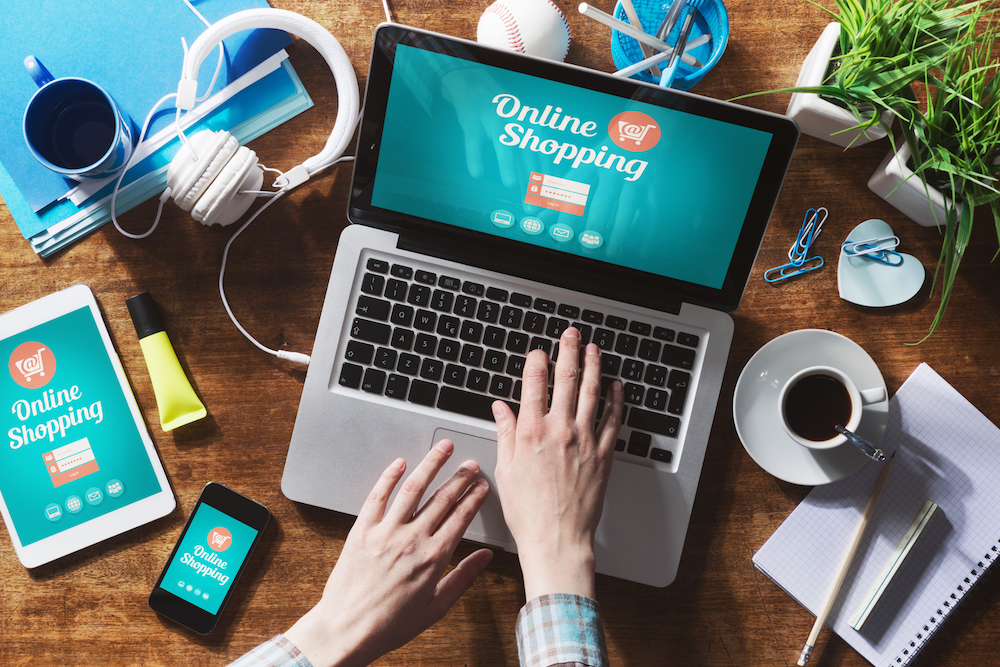 You can follow links or be directed
The fact that you can receive links or directions from friends or other shoppers is of benefit. Knowing where the best deals are or where that item you have been searching for helps to make life an awful lot easier for consumers. The interconnectivity of the internet is a great boon for consumers.
While these advantages are enough for many people to do all of their shopping online, there are some disadvantages associated with shopping online. These are some of the reasons why no everyone is enamoured with online shopping.
You can't try the products on
Given that different retailers and manufacturers have different opinions on clothe and shoe sizes, many people prefer to try clothes on before they buy. This is not an option that is open to consumers when buying online. This means that many people will decide not to bother or they will buy products and then end up returning them because they are not suitable.
You can't see the fabric, finish or quality
There is a lot to be said for seeing a product at close hand before making a purchase. This is not available online and it can be detrimental. Depending on the quality of the picture or even if the right product is featured, customers may get the wrong idea about a product that is on offer, which could see them buy the wrong item or buy an item that they wouldn't if they saw it in a store.
The delivery times
When you buy from a store, you normally take the items away with you there and then. However, when you buy online, you have to wait a period of time for the product to be delivered. Some stores offer next day delivery but this often comes at a premium price. The waiting time to get your hands on your product is often the most concerning factor when it comes to buying online.